Vondo sings to us after our kills… he's the flower on the right — the one singing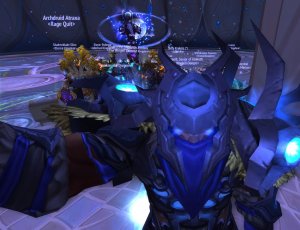 "No, hot water is hot water" – Chaos' words of wisdom 2017
Here's the video of us soaking puddles:
And here's a clip of how NOT to soak a puddle, provided by Orthe! (I was really just trying to soak the BIG, green puddle below krosus to prevent him from spawning, promise):
Long time no see! We finally broke through the first wall of Nighthold. Despite being such a mechanically simple fight it was surprisingly hard to execute flawlessly until the very end. We are loving the instance so far and really looking forward to wiping on something else for a change! This one's for Tirion.
~Mal