[AS] Ascension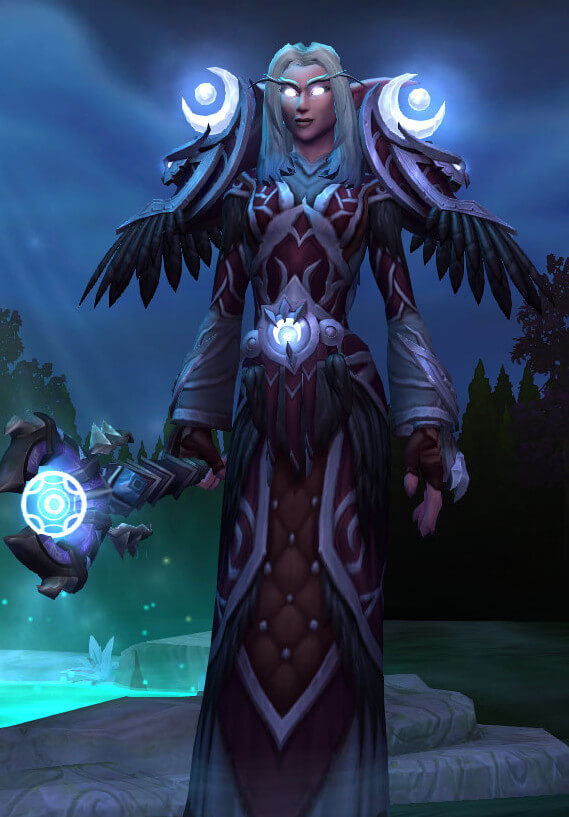 Quick Information
Monday & Thursday 8-11PM Eastern Time

Goal: Relaxed but progression minded mythic raiding
Required Addons:
Angry Assignments
BigWigs/DBM
Greenwall
RCLootCouncil
WeakAuras 2
Team Vision
Ascension will be a home to raiders who want to enjoy a casual mythic raiding group that is fun, positive, and all-inclusive, and spends the time efficiently during the six hours of raiding per week, in order to progress into Mythic raiding content with raiders who are new to Mythic content alongside seasoned veterans.
Team Mission
Ascension will progress through mythic content at an enjoyable and fun pace by members committing to working together, being efficient, and smart with the time in order to create a positive atmosphere that is enjoyable for all.
Expectations
Attendance
We expect 85% attendance or better. As long as the leadership is made aware of the situation, we understand that real life happens. Any absences must be posted in the Ascension Discord channel. Not doing so as a trial could be grounds for immediate termination of your trial. Not doing so as a core raider could be grounds for removal from the group.
Raid Atmosphere
Ascension is a relaxed raiding environment focused on clearing as much content as possible in the short amount of time we have together. That being said, we require raiders to research fights, come to raid with enchanted and gemmed gear, and consumables appropriate for the content (flasks and appropriate potions and food). Progression content warrants top tier consumables, while lower tier food and potions may be used for easier farm content.
Players should be looking to continuously improve their play by using SimulationCraft when appropriate, theorycrafting with peers, and staying up to date with their class blogs and discord servers.
Raid time should maintain a professional demeanor with minimal use of profanity.
Communication
The communication between raid members and raid officers is critical to the success of our group. We want to hear all raiders' constructive opinions through the correct channels. This needs to be done on the Ascension team forums, in Discord via Ascension chat or private messages to leadership, or in an in-game whisper to leadership.
Tactful and thoughtful communication will always lead to a positive outcome for the raid group as a whole, and we welcome this at all times. Negative, hypercritical, offensive or damaging communication is not welcome, and will only detract us from reaching the vision of our group.
Leadership
Team leadership will come with a strategy and goals for the night. The goals and needs of the raid will always be placed above our own. Our communication will be positive and constructive with our raid group. We will work with Proudmoore and Kingdom Gaming's larger community in order to continually improve Ascension and its standing within those communities.
A Word From Leadership
Our focus is not hardcore progression, but rather to make as much of the short raid time as possible. I don't expect you to be a top-tier progression raider, but I do expect you to learn from your mistakes and be able to take constructive criticism, research your class, and watch videos on the bosses.
I want to offer every raider an enjoyable experience and a place to grow, as players and as a community.
Drama will not be tolerated. I highly encourage all affected parties to resolve drama in a professional manner that does not disrupt our raid environment. We expect any drama that could become a detriment to the team's vision or mission to be reported to Leadership through private message or in-game whisper.
In all aspects, our team seeks to treat all raiders as fairly as possible. If you ever encounter a case where you think this is not happening then you need to inform leadership ASAP.
I look forward to meeting all of you and slaying some Bosses!
Khaeli
Ascension Team Lead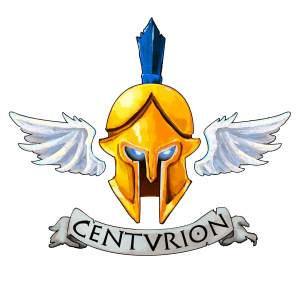 [C] Centurion
Quick Information
10.5 hours/week
Mon/Wed/Fri 5:30-9 PST [8:30-12 EST]
Goal: Mythic Clear
Loot: Council
Required Addons:
DBM/BigWigs
RC Loot Council
Exorsus Raid tools
Greenwall
WeakAuras
What You Can Expect From Us:
Centurion is one of Eternal Kingdom's newer teams, formed in late March of 2018, composed primarily of people with high end Mythic raiding experience. As a team, we began Mythic raiding on the first week of May 2018, clearing the first 10 Mythic bosses in 10 raid nights and finishing Mythic Argus less than 4 weeks later. Going into BfA, we intend to bring this level of play to a fresh tier, aiming for US 200-250 or even better.
We bring a roster of people with extensive raid experience focused on building a meritocracy where everyone helps others to improve and play their best. Constructive, calm criticism is the modus operandi to help everyone to be their best. Each archetype lead (melee, ranged, healer) will provide instructions to their specific roles alongside the raid lead to ensure everyone is on the same page. We will focus on having a team that kills bosses alongside healthy dose of fun and comedy while also realizing that real life happens and we will never ask you to sacrifice real life priorities for the team.
A Word from Treejuvenate:
Hello! I'm Tree, the team lead of Centurion. I've been playing WoW since vanilla, having come over from EverQuest, and have raided consistently since early Molten Core. I've raided at a high level in every tier extensively with the exception of Firelands and Dragon Soul during Cataclysm.
I very much consider myself and try to be someone that is not difficult to approach and I hold myself to the same standards that I would hold anyone else to in terms of personality, conduct, and playstyle.
[D] Destiny
Team Leadership:
Lead: Eranthe (eranthe#1382)
Ambassador: Twopunchump
Recuiter: Morwen (james#12323)
Healer Lead: Deyma
Melee Lead: Kriner
Caster Lead: Samemarktwo
Quick Information
Mythic Progression – 8hrs/week
Fri/Sat 6:00pm-10pm PST, Optional Farm Sun 6-9pm PST
Invites half hour before raid
Goal: Cutting Edge in every BFA tier
Required Addons
BigWigs or Deadly Boss Mods
Exorsus Raid Tools
Weak Auras
Greenwall
Personal Loot Helper (Recommended)
Expectations:
90%+ raid attendance. Ample post-out notice on the team Discord except in emergencies.
Complete gemming/enchanting/etc.
Use of appropriate raid consumables (pre-pots, vantus runes, augment runes). Flasks/feasts are provided.
Attendance at Sunday farm, or completion of farm via pugs.
Weekly completion of a max-level mythic plus key (10 or 15, as appropriate for the mythic plus season).
Maintenance of an effective user interface for your role.
Access to Gamon's Braid is highly recommended.
This team looks for consistent players who want to progress at a solid pace through Mythic content, while clearing it without having to sacrifice as much time in their personal life worrying about ranking. We ask that you are respectful of the team leadership's need to decide who sits for each encounter.
A Word From Eranthe
Destiny is a mythic raiding team with a relaxed, fun atmosphere that's balanced with a strong drive to push through content at a good pace. As a community, we try to avoid "call out culture" and shaming people, but we do accept that the needs of progression mean that we all must be accountable for our performance. Log analysis and discussion with our class leads is very important to maintaining our ability to push forward, and applicants with a good background in log reading are always appreciated.
Our team is pro-diversity, and we recruit and encourage people of all backgrounds to our team. We do not tolerate "isms", and raiders seeking a team where the use of "trollish" language and crass insults is acceptable would best be served looking elsewhere. Our team raid chat is an adult environment and has some very colorful profanity, but we avoid the use of racial/gendered/phobic language while swearing at the bosses.
We generally avoid the recruitment of alts looking for a "side piece" to complement their "serious" mythic team that raids on Tuesdays. Destiny is a serious raid team, and we expect everyone to raid on a character that they are proud to call their main. Exceptions are made on occasion for exceptional applicants, if their main is also within Eternal Kingdom and all parties are fully informed and in agreement.
If all of that sounds good to you, Destiny would love to consider your application to our family. Please apply!
~ Eranthe
[E] Eternity
Quick Information
Goal: Mythic Cutting Edge
Wed 12AM – 3AM Sat/Sun 12:30am – 4am EST
Attendance: 95% Required
Loot: Personal (All loot will be subject to team discretion, such as all BoE's going towards team bank etc.)
Contact: Cjm (Exx#1781)
Required Addons:
BigWigs/DBM
Greenwall
Weak Auras
Exorsus Raid Tools
Angry Assignments
Trial Process/Expectations:
Eternity runs a trial period of at maximum three months, during the first month you are expected to meet 100% attendance requirements unless approved by leadership prior to the raid night. Usually there is a determination with three weeks minimum to allow time to acclimate and performance to be sufficiently reviewed. Approval or Denial will be based on performance during your trial period.
Performance Expectations:
Due to the nature and atmosphere that Eternity seeks to have performance expectations are fairly high, reliability will be one of the largest factors during the trial process while its a game and life happens we are interacting with around 26 other players throughout the night and failure to uphold reliability and attendance requirements will result in corrective actions.
Members of Eternity are expected to show up ahead of raid start time by at minimum 15 minutes with full raid supplies available that we would need during the raid i.e. flasks, potions, enchants, vantus runes, etc. While Eternity will supply consumables and mats most of the time you are still accountable for your own character.
Mechanical and Role Execution are also held to a high standard. Come prepared knowing the mechanics of the fight, execute mechanics first, and perform role function at a level of at least 70% average or higher through performance review.
Leadership Expectations:
Eternity has multiple members that perform leadership roles for respective archetypes to team function roles, all leadership not only have to exceed the requirements above but they must show a drive to perform at the highest level and the skills to lead others to that level as well. Below you will find a list of some of the leadership to contact in the event you have questions or concerns, all members or leadership are here to help and to provide coaching to meet the above expectations.
All streams are currently offline.
[I] Immortal
Quick Information
Mythic progression – 9 Hours/Week
Tue/Wed/Thu 6:30pm-9:30pm PST
Goal: Mythic Cutting Edge
Loot: Council
Required Addons:
Angry Assignments
DBM/BigWigs
Weak Auras
Exorsus Raid tools
Greenwall
Immortal's Community:
We are a collaborative group of players committed to challenging ourselves and supporting each other in the interest of the team's long-term performance. As a member of the team you can expect a positive, resilient atmosphere, precise feedback, fight preparation, insight and resources into how to improve the many facets of your game, and a team to support you while we enjoy the process of individual and team progression.
All team members are expected to hold the guild pillars of Professionalism, Progression, and Collaboration in high regard and to exemplify them in the community at large. In addition, we expect each member to contribute to the welfare of the team in ways that extend beyond simply showing up and performing adequately. Whether it be in camaraderie and friendship, warcraftlogs expertise, weak aura creation, putting knowledge of spec/class to good use, practicing and streamlining performance, streaming, farming mats, and so many other methods, the responsibility of team growth is necessarily shared and our raiders will strive to accomplish excellence themselves while empowering the process in others.
Our goal in BFA is to become a steadily improving cutting-edge team.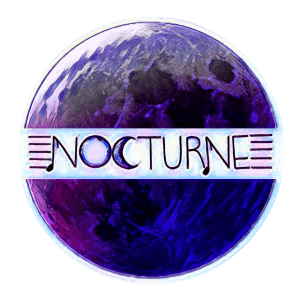 [N] Nocturne
Quick Information
Expectation: Cutting Edge each tier
Goal: Pushing Top 300 US Teams, despite limited raiding time
Tue/Wed/Thu 11:30pm – 2am EST (7.5 hours/week)
Contact: Tairyn (CptJello#1513)
Required Addons:
BigWigs
WeakAuras
Exorsus Raid Tools
RC Loot Council
Angry Assignments
Details
Greenwall
About Us:
Led by experienced raiders and players, many of which are former Cutting Edge, Nocturne's goal is to create a team and environment where progression, efficiency, and plain fun interweave seamlessly. Despite raiding less than most Mythic teams, our goal and expectations are clear: push ourselves and our team to be the best we can be, through dedication, preparation, and clean execution. We all have other commitments and schedules that keep us from raiding 9-12 hours a week – but we won't let that stop us from clearing the hardest content WoW has to offer, and loving every minute of it as we do so. We strive to build a collaborative, honest, inclusive, and open raiding environment, where every member of the team has the opportunity and resources to grow and succeed.
What we expect:
Given that we don't have the luxury of extensive raiding hours, we need players who are dedicated and prepared to use what time we do have. It's expected that you will read up on fights, watch videos, and make an effort outside of our raiding hours to maximize the team's potential whilst inside the instance. We want raiders who are always looking to improve – whether that is pouring over logs, hitting the training dummies, or chatting in your class Discord. We also understand that real life always takes precedence over WoW – it is just a game after all. We understand that you may have to miss a day here and there – but we also want people who WANT to be here, and will do everything they can to make the raid. Most importantly – we want you to have fun, and we want to have fun with you!

[P] Pantheon
Quick Information
Mythic Team – 9 hrs/week
Tue/Wed/Thur 6:30pm-9:30pm PST
Goal – Transition from Mythic Progression to Cutting Edge
Past Tiers – 4/9 M ToS, 9/11 M ABT
Required Addons:
Greenwall
BigWigs/DBM
Weak Auras
Angry Assignments
 Expectations:
Know Your Class – This means knowing your rotation, which talents are best for which fights, what utilities you bring to the table, and how to use your abilities effectively. This includes but is not limited to: Immunes, Stuns/Interrupts/Slows, Movement Buffs, Battle Res, Raid CDs, Taunts, etc.
Know Your Gear – Everyone should know their stat priorities and which gear pieces would benefit them the most for which fights. Gear should also be enchanted appropriately and have gems if applicable.
Know the Raid – There are a ton of videos and guides online. It takes a few pulls for everyone to learn the fight, but basics should be known well ahead of coming into raid.
Be Dependable – When you sign up for a team, you are promising 19 other people that you will be there on time, the whole time, and ready to go. We understand sometimes you may need to post out for the night, but give as much warning as possible so we can find a replacement for the session. If you find yourself unable to make raid on a regular basis, talk to leadership so we can discuss options.
Be Prepared – The raid team does assist in providing some consumables (when able), but you are also expected to bring your own to raid. Don't forget your food, flasks, pots, runes, tomes, bonus rolls, or anything else you might need.
Be Positive – When the night is going south, it's easy for tempers to sneak up on people. Take constructive criticism and use it to learn and grow. Help your fellow teammates to improve where needed. No one here is perfect so check your ego at the door and DO NOT let your temper get the better of you.
Let's have some fun and kill some bosses!
Alisondra (AlyssHart#1101) – Team Lead
[S] Sellswords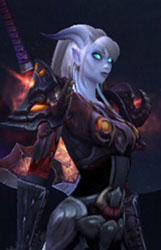 Quick Information
Mythic Progression – 10.5hrs/week
Wed/Thur/Mon 8pm-11:30pm PST
Goal: Mythic clears
Loot: Council
Required Addons:
Angry Assignments
BigWigs/DBM
RC Loot Council
Exorsus Raid tools
Weak Auras
Expectations: 90% or better attendance. Fully enchanted, gemmed, with all consumables, decent understanding of new boss mechanics, low avoidable damage taken, high mechanic execution ability.
This team looks for consistent players who want to progress at a solid pace clearing mythic content on a three day a week schedule in a professional congenial raid environment.
Kill Shots from Previous Tiers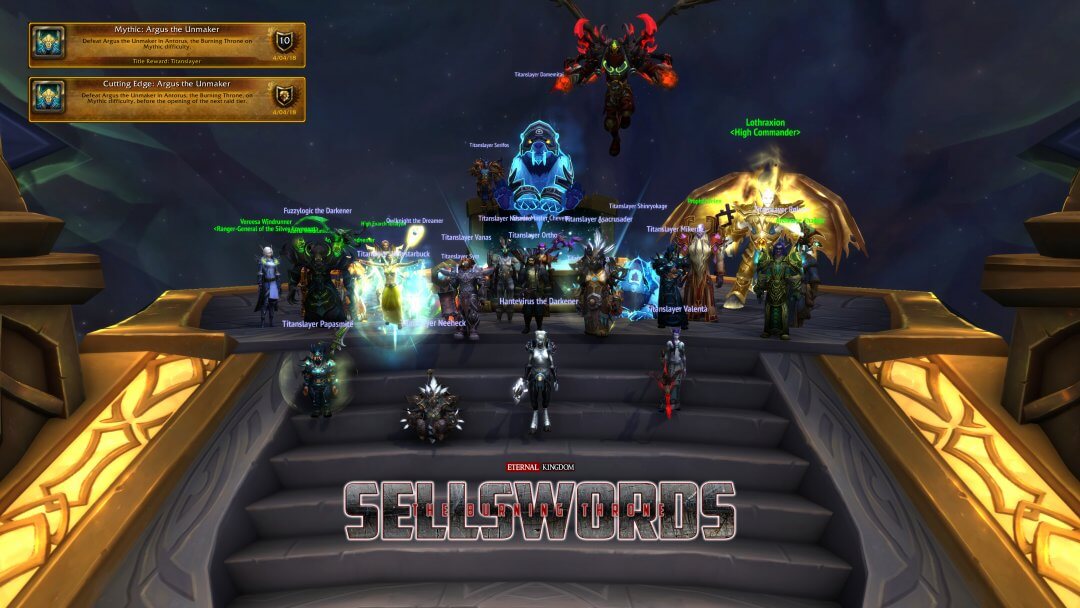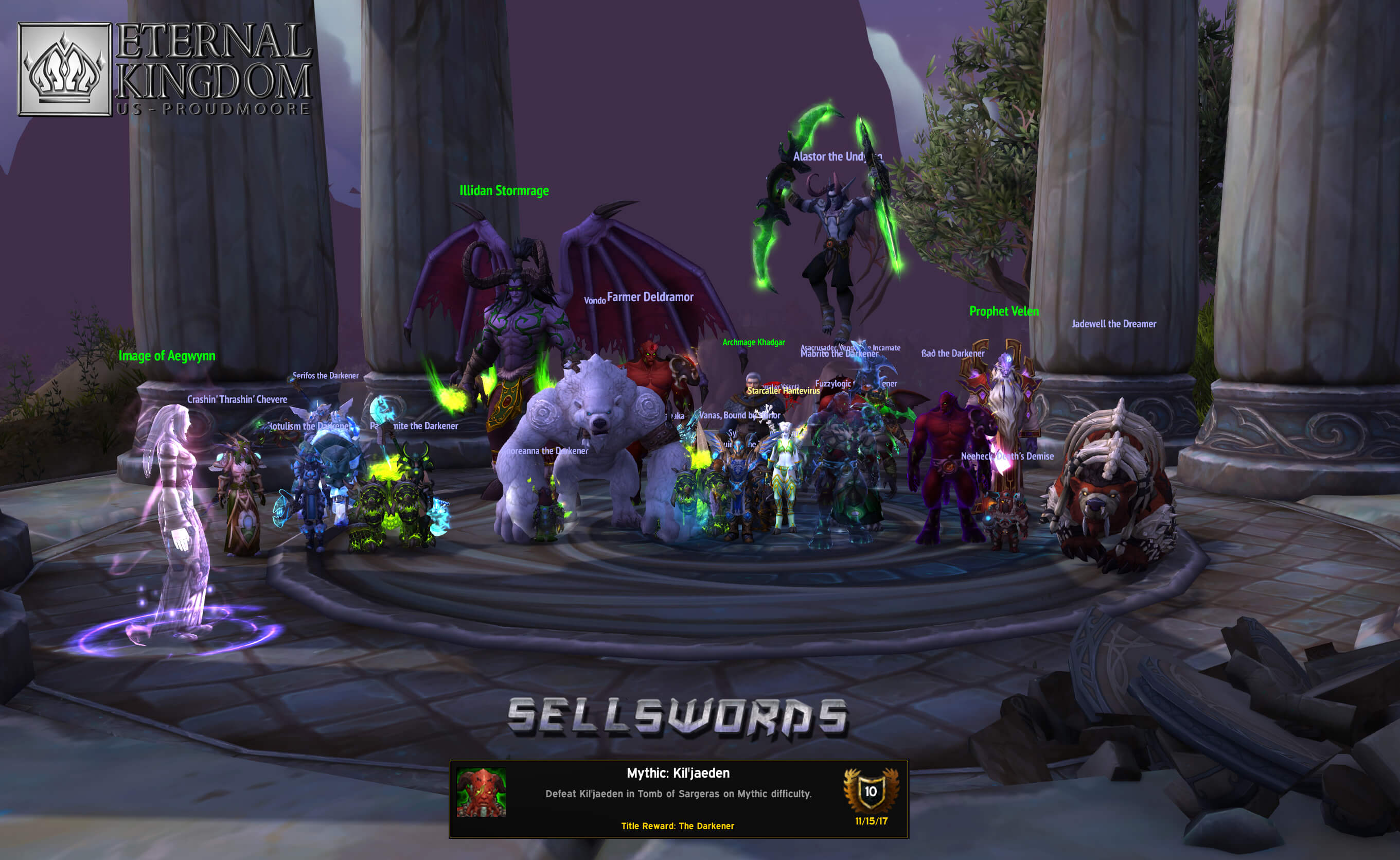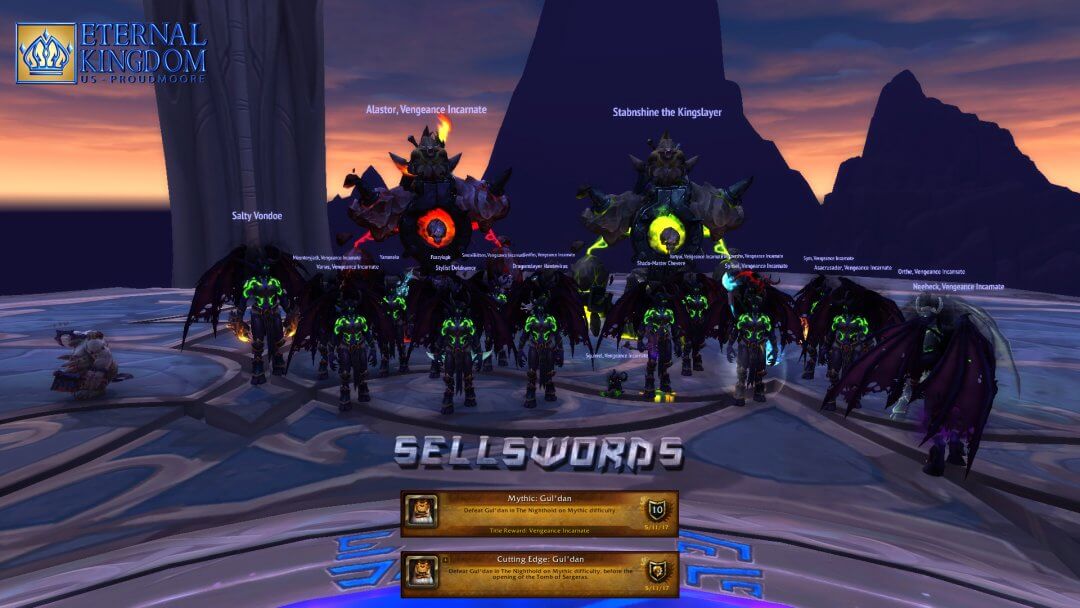 [V] Valkyrie
Quick Information
Mythic progression- 9hrs/week
M/W/Th 11:30pm-2:30am EST
Goal: High Mythic progression/Mythic clears
Loot: Council
Required Addons:
Greenwall
BigWigs/DBM
RC Loot Council
Angry Assignments
Exorsus Raid Tools
Expectations: 85% attendance or better. We understand life happens and that it takes priority, but someone still has to fill the spot so we can progress and we need to know if you aren't able to make raid. You will need to be willing to work outside of raid in order to make our raid time as productive as possible and that you are fully enchanted, gemmed and stocked with all necessary consumables. You will also need a decent understanding of new boss mechanics and your role in the fight, low avoidable damage taken, good mechanic execution, and the ability learn from your mistakes.you need to be able to take constructive criticism and have a team first mindset.
This team is laid back but seeks to achieve high progression, and is a good environment for those looking to challenge themselves and succeed.
We are always open to raider's opinion but it needs to be brought up to leadership; after raid or in a whisper to leadership if during a raid. Team leadership will come with a strategy and goals for the night. We will always place the goals and needs of the team first.
A Word From Leadership
This team was founded with the goal of achieving as much as possible on a 9 hour a week schedule, and because of this expect me to hold everyone to a high standard. I don't expect you to be world first progression raider, but I do expect you to know your class,research the fights, learn from your mistakes, and be able to take constructive criticism. You are your own person and I can't play your game for you, at the end of the day you have a personal responsibility to make sure you contribute to the group.
On this team we have a zero tolerance for drama. In all aspects, our team seeks to treat all raiders as fairly as possible. If you ever encounter a case where you think this is not happening then you need to inform leadership ASAP.
If you are honest with me and give your best efforts to benefit the team and the guild, you will likely enjoy yourself here in the Eternal Kingdom Community Team Valkyrie
We look forward to meeting all of you and slaying some dragons (or whatever the current boss is) together.