Valkyrie first began as an alliance team in Legion – Nighthold under the name of Umbra. This new team had some close calls during their first tier, killing Krosus at the very last second and Spellblade with paladin bubble (videos below NSFW). They finished their first tier with an impressive 8/10 Mythic.
Krosus https://www.eternal-kingdom.com/umbra-kills-m-krosus/
Spellblade Aluriel  https://www.eternal-kingdom.com/spellblade-bubble-gg-umbra-510m/
Star Augur Etraeus https://www.eternal-kingdom.com/ono-umbra-kills-m-star-auger-and-goes-810/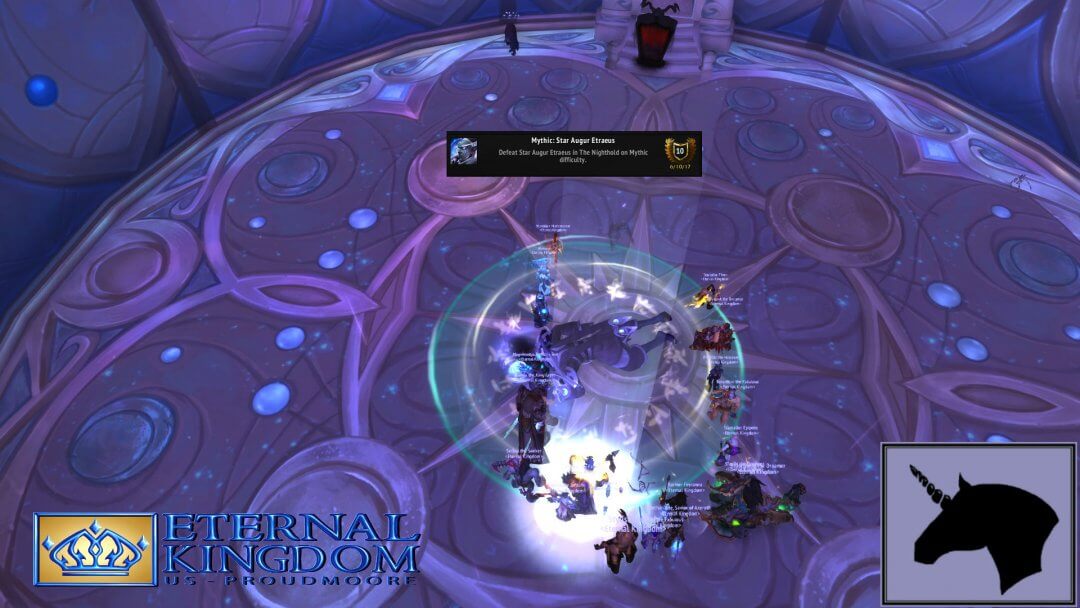 Umbra Kills Mythic Star Augur
They continued their success through the rest of the expansion with 8/9 Mythic Tomb of Sargeras and 11/12 Mythic Antorus, The Burning Throne. They were a strong team that liked to have a good time and have a few laughs while getting things done. (Videos below NSFW)
Harjatan – The Hard Way: https://www.youtube.com/watch?v=4EK-hV3OObg
"Ca-caw, Ca-caw" is the official immunity call for Desolate Host (approx. 8:30): https://www.youtube.com/watch?v=mh23s3MF8OI
Thors uses "AWWHHH!" for soaking orbs on Maiden (approx. 0:25): https://www.youtube.com/watch?v=ZZQ4_ufsW8c&feature=youtu.be
With the coming of a new expansion (BFA), Eternal Kingdom sought to expand its presence on the Horde side. Umbra, along with a few other teams, moved to Area 52 for that purpose. It was here that the team changed their name to Valkyrie. Valkyrie exceled again in Uldir with 7/8 Mythic. Mythrax the Unraveler was their final kill together before retirement at the end of the tier.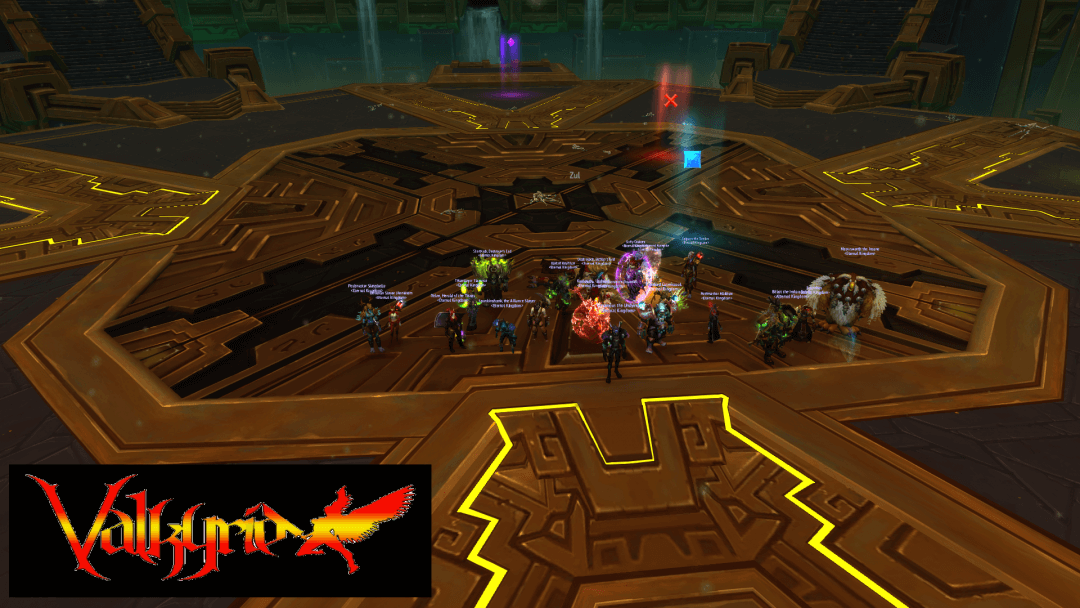 Valkyrie Kills Zul, Reborn – 2nd to last boss before retirement