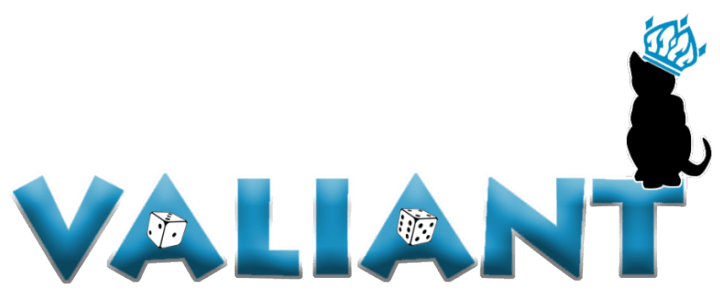 History:
Valiant formed in Battle of Dazar'alor as a mythic progression team. They cleared heroic AotC each tier plus a few mythic bosses as expected, but they really had a chance to shine in Ny'alotha. At 10 Mythic kills, they proved they had built a capable team with a solid foundation.
Achievements:
BFA:  Battle of Dazar'alor 9/9H, 3/9M
            Crucible of Storms 2/2H
            Eternal Palace 8/8H, 3/8M
            Ny'alotha 12/12H, 10/12M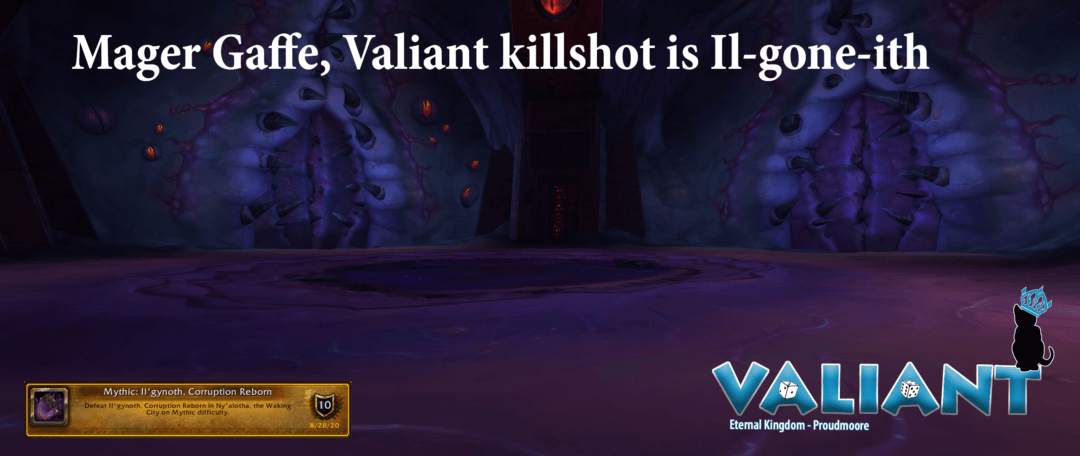 Mythic Il'gynoth, Ny'alotha – Where'd everybody go?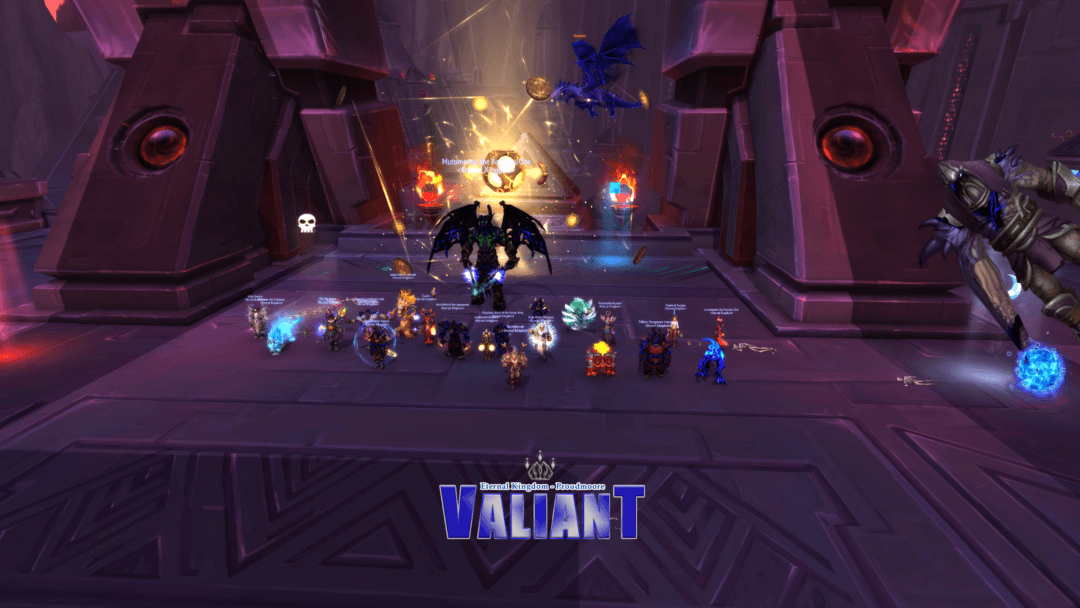 Mythic Raden Kill – Ny'alotha
More Than Just Progression
On Valiant, the toon name you join with is your name forever. No matter how many times you change your main, you will always be known by that very first name. But if your name cannot be pronounced, you'll be called 1,000 different variants until they can get it right. Don't hold your breath that this will happen any time soon. 
But don't let this fool you into thinking they don't engage in toon name shenanigans. If you really want to really confuse your team lead, just change your name to something that starts with a "K". 
"Klaie, Kale, Klahey, Kel… someone soak!"
Adding salt to the wound is the Details meter. Never make the mistake of telling your team that the Taco Bell menu item "Bellbeefer" sounds disgusting, or you'll suddenly have several of them on your raid team. It's been discontinued, but Valiant keeps the memory alive.
PUNishment is sweet, sweet torture on Valiant. Their lead has an almost infinite arsenal at his disposal and he will use it at every possible chance. The team pretends to hate it, but it's hard to fake a frown when you're laughing. Might want to facepalm a little softer though.
Valiant is also a team that loves to gamble their gold away. For those that choose to participate, it's not uncommon to win 500k one week and lose 600k the next. Use the bathroom or get a drink during break time… nah, let's do a roll down. So, are you feeling lucky?
For fun, they also complete raid meta achievements and farmed Mythic Jaina for her mount.
Here are a few clips from Ny'alotha: (NSFW)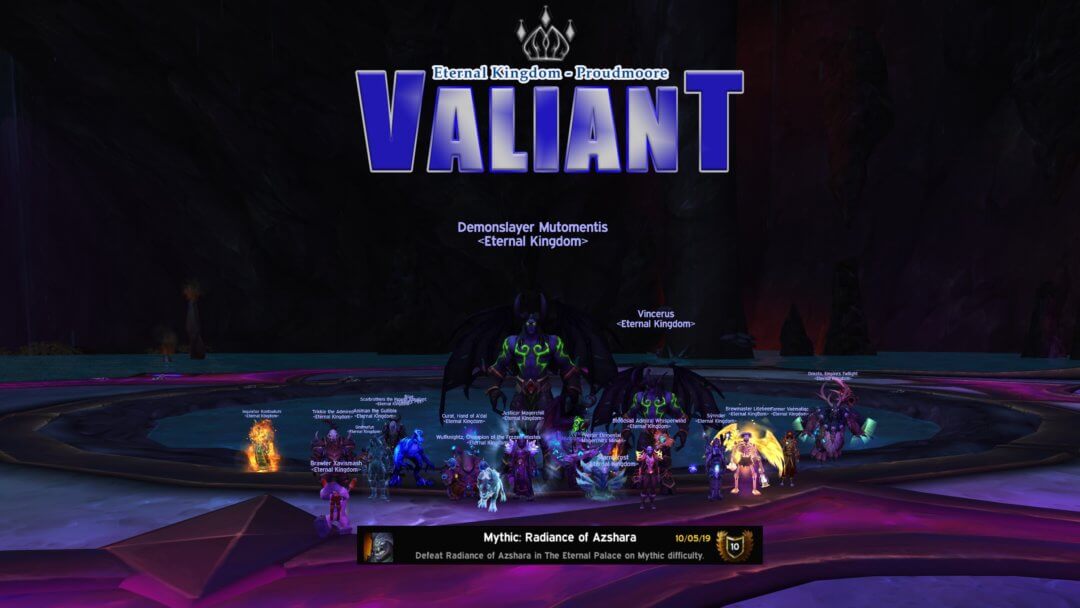 Mythic Radiance of Azshara Kill – Eternal Palace
Valiant's goals for Shadowlands are to further their progression each tier until they can become a 2-day Mythic Cutting Edge team while still maintaining their core personality and values.
If you are interested in learning more about this team or have questions about joining, contact Magerchill (Discord: MagerChill[A]#9995 / Btag: Awizard#1689 ) or Flynurse (Discord: Fly#0145 / Btag: Flynurse#1583). Valiant raids Fri/Sat 6:00-9:00 PM PST.