Pantheon's story traces back to the beginning of Legion to a team called Eidolon. This new team tore through Mythic Xavius earning Cutting Edge Emerald Nightmare, but quick success could not save them from the roster boss in Nighthold. With the help of a guild merger, the newly reformed team finished the tier with 5/10M.
Going into Tomb, the team opted to change their name to Enigma in an effort to move on and grow its own identity. Unfortunately, this new team fell apart before it really began, and they reformed again just after getting AOTC, this time under the name of Pantheon.
Pantheon struggled to find its footing, but they eventually became a fun and successful team. After 4/9M Tomb, 9/11M Antorus, and 6/8M Uldir, they finally rebuilt to Cutting Edge, killing Mythic Jaina in BoD. In Eternal Palace, leadership chose to retire the team mid-tier, releasing their players to join other teams in the guild and beyond.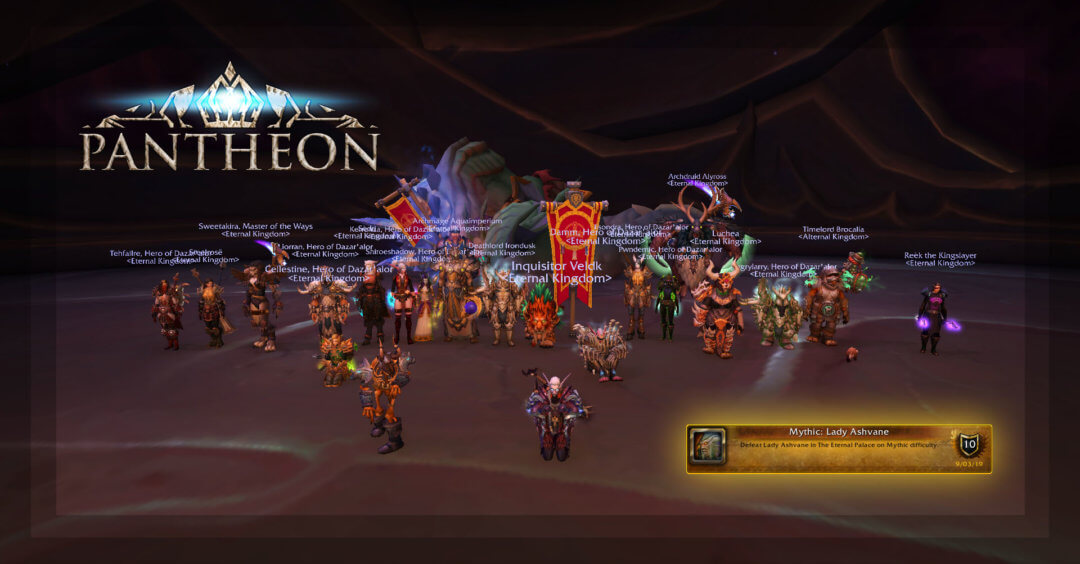 Their final kill together – Mythic Ashvane 4/8M.
After retirement, Pantheon along with other members of the guild farmed Mythic Jaina for themselves and for the guild. Former members and friends still get together periodically to hang out, play other games, and to reminisce about the moments they shared raiding together.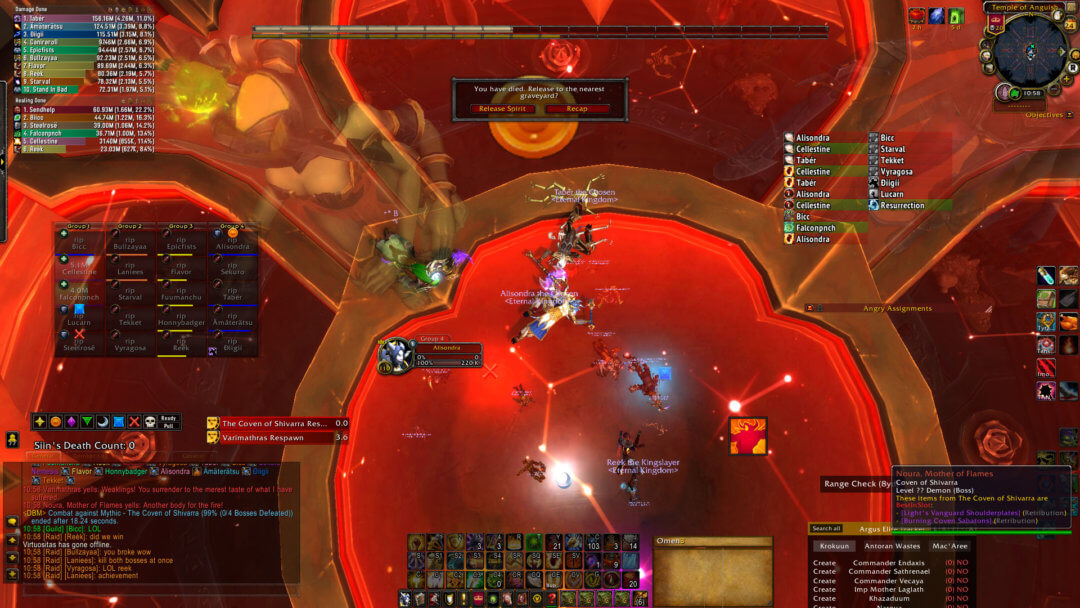 Coven aggroed through the ceiling by resto druid during Mythic Varimathras progression. Teammates ported up one by one to their death.
Mythic Stormwall Fails: (Clips NSFW)
Mythic Jaina CE Kill / Nerd Screams: (Clips NSFW)