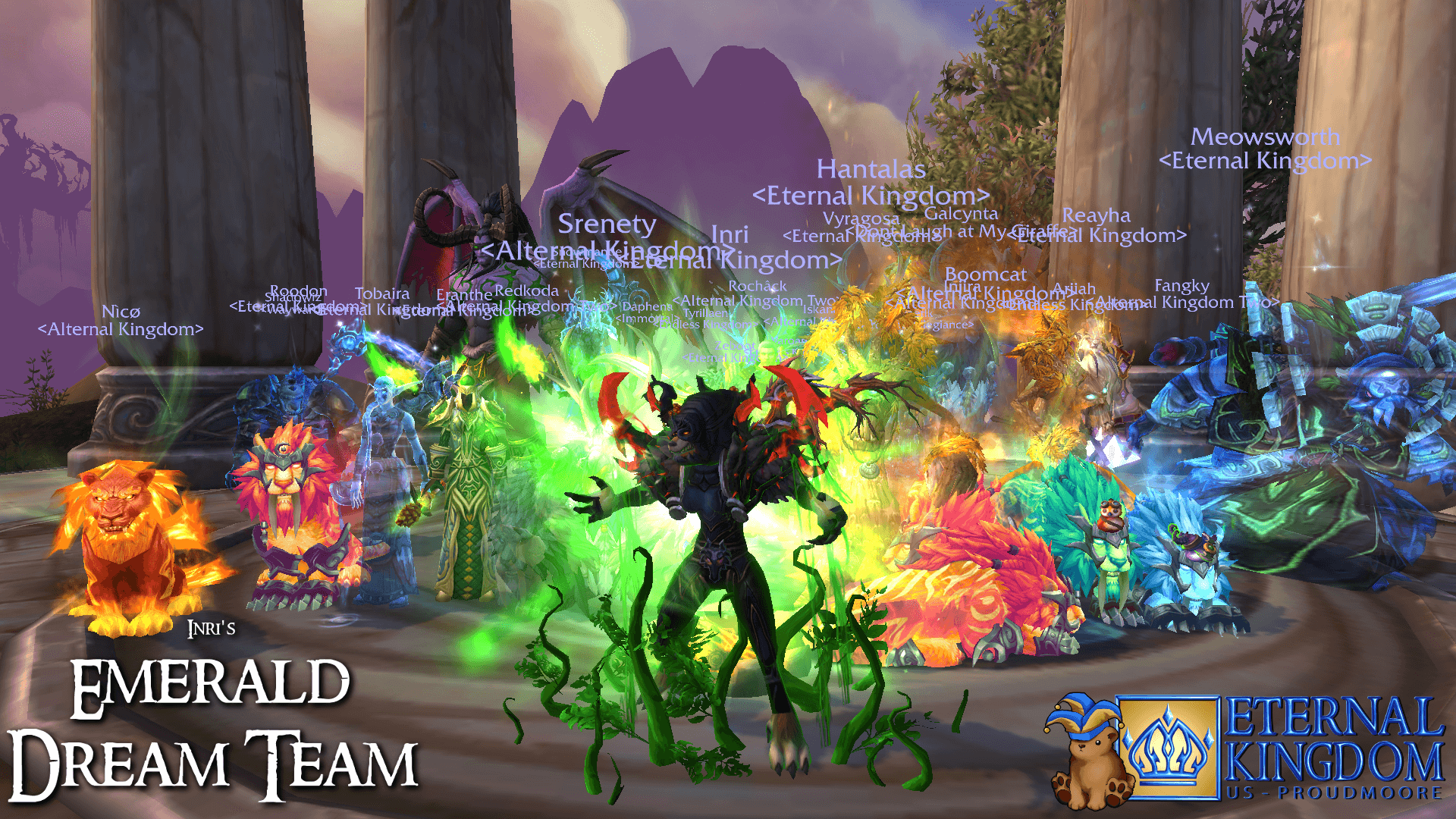 "We're all legendary here, we're druids!" – Roodon
Another tier, another clear!
Thank you Eternal Kingdom and all of its druids who help me make this dream a reality. I am forever grateful for this community and all the fun and amazing things we are able to do here. See you in Antorus!
– Inri, Director of Community Coordination