[B] Benediction
Quick Information
Wednesday/Monday 6-9pm PST (6 hours/week)
Goal: AoTC each tier with Mythic progression to follow
Loot: Personal
Required Addons:
DBM/Big Wigs
Greenwall
Angry Assignments
Expectations
We expect our raiders to have a firm knowledge of each boss fight and the mechanics that come with it.
We understand that real life happens, we do expect 75% raid attendance as adequate notice should a raider not be able to make a scheduled raid time so that the leads can make arrangements to fill that void. Any raider that is unable to attend a scheduled raid will be required to post a note about their absence in the guild attendance discord or message a team leader in discord.
Our raiders should always come prepared; food, flasks, pots, potions, runes and all the other wizardries needed for success. We expect proper gems and enchantments to be in place on all raider gear as well as the appropriate item level for each raid tier.
While we wish to promote and fun raiding environment, we strive to progress in the content as quickly as we are able to.
A quick note from Lumînescent and the team leadership
The leadership team for Benediction has many combined years of raid and leading experience; from the OG Ragnaros, to the icy walls of Icecrown Citadel to Argus, the Unmaker.
We want to ensure that our raiders are all in a comfortable, progressive raiding environment free of negativity.
As a team, we expect everyone, including leadership to continue personal and team growth with our classes, specs and raid awareness. Your leadership team is here to assist you.
[G] Gallant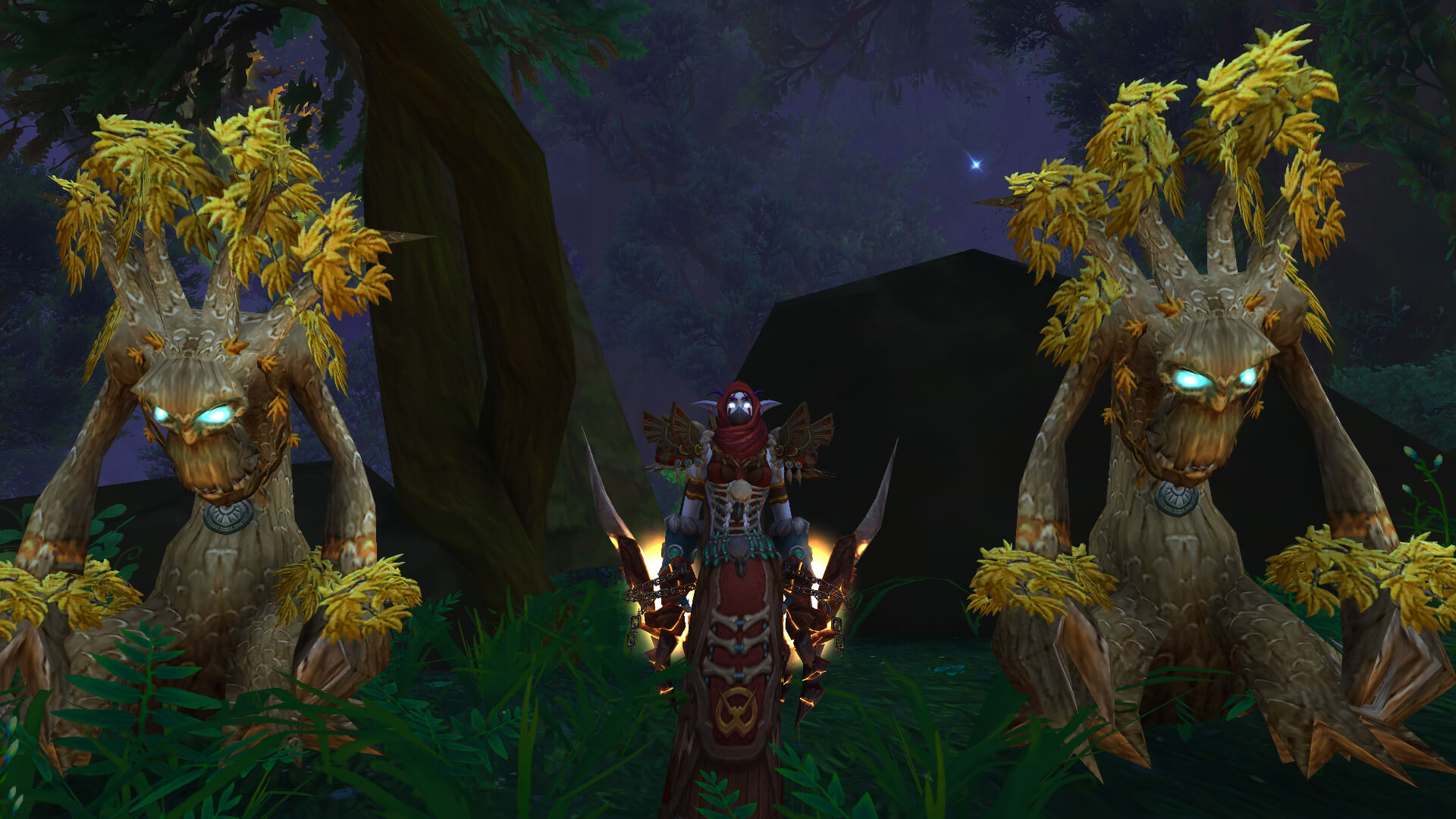 Quick Information
Semi-Hardcore One night progression, (Primarily Heroic); 4 hours a week.
Wednesday 8-12am
Goal: Heroic content clear, possibly mythic progression
Loot: Personal, subject to change based on progression.
Required Addons:
Greenwall
BigWigs/DBM
Exorsus Raid Tools
Weak Auras
Expectations: Good (70% or better) attendance and no unnotified absences. We don't really care what reasons you have for not attending (no judgment, you do you), but as a 1 night team we really need to know if someone won't be able to attend. Preferably at least 2 days before but any notification is better than none. We expect solid grasps on the mechanics of every fight, less so expecting you to know every fight before we see it, more we expect you to improve upon mistakes. We expect you to perform at an acceptable level (numbers wise) and always strive to improve your performance, we'd rather have someone parsing 50 who's improving every week over someone who's parsing 70 and refuses to try to improve.
The team is chill and forgiving as we all want to work together to improve, get bosses down, and have fun. This is a good environment for people who want to raid more (on alts) or raiders whose schedule disallows them from raiding 2-3 nights a week. While not the best place for a brand new raider however if one has the drive to improve and work with the raid to down bosses there couldn't be a better place.
In short, we value drive to improve over anything else.
A Word From Leadership
This team was made out of an empty space in our guild's schedule, there wasn't any strict purpose going into it. That's a good thing though, this team is what we make of it, it's ours. Let's make it the best we can.
As much as we're striving for improvement, we don't want unsolicited advice from non-leaders, more often than not, if someone is working in line with this team's goals they will already be seeking help or aware of any problems. That being said, one should also feel free to ask anyone they want for advice and should expect judgment free help or responses.
Like was stated above: this team is what we make of it, let's make it great.

[H] Harbinger
Quick Information
Casual Normal/Heroic Progression- 3hrs/week
Tuesday 6pm-9pm PST
Goal: Normal/Heroic Progression
Loot: Raid Roll
Required Addons:
Expectations: 75% attendance or better. As long as leadership knows the situation, we are willing to work with you should attendance be a problem, but raiders who consistently show up will be given a raid spot over those who do not show up consistently. We ask for a willingness to work outside of raid in order to make use of short raid time and that you are fully enchanted, gemmed and stocked with al necessary consumables. You will also need a basic understanding of new boss mechanics, moderate avoidable damage taken, decent mechanic execution, and the ability learn from your mistakes. Lastly, we are ask that you are able to take constructive criticism and have a good attitude and a team first mind set.
This team is laid back and casual while still maintaining moderate progression, and is a good environment for those looking to get back into raiding, looking to try raiding for first time, or looking for something with a less hard-core environment.
We are always open to raider's opinion but it needs to be done in the forums; after raid or in a whisper to leadership if during a raid. Team leadership will come with a strategy and goals for the night. We will always place the goals and needs of the team first.
A Word From Leadership
This team was founded with the more time-pressed raider in mind, and as such our focus is not hardcore progression, but rather to make as much of the short raid time as possible. I don't expect you to be a top tier progression raider, but I do expect you to learn from your mistakes and be able to take constructive criticism, research your class, and watch videos on the bosses.
On this team we have a zero tolerance for drama. In all aspects, our team seeks to treat all raiders as fairly as possible. If you ever encounter a case where you think this is not happening then you need to inform leadership ASAP.
If you are honest with me and give your best efforts to benefit the team and the guild, you will likely enjoy yourself here in the Eternal Kingdom Community and the Harbinger Team.
We look forward to meeting all of you and slaying some dragons (or whatever the current boss is) together.
[K] Kismet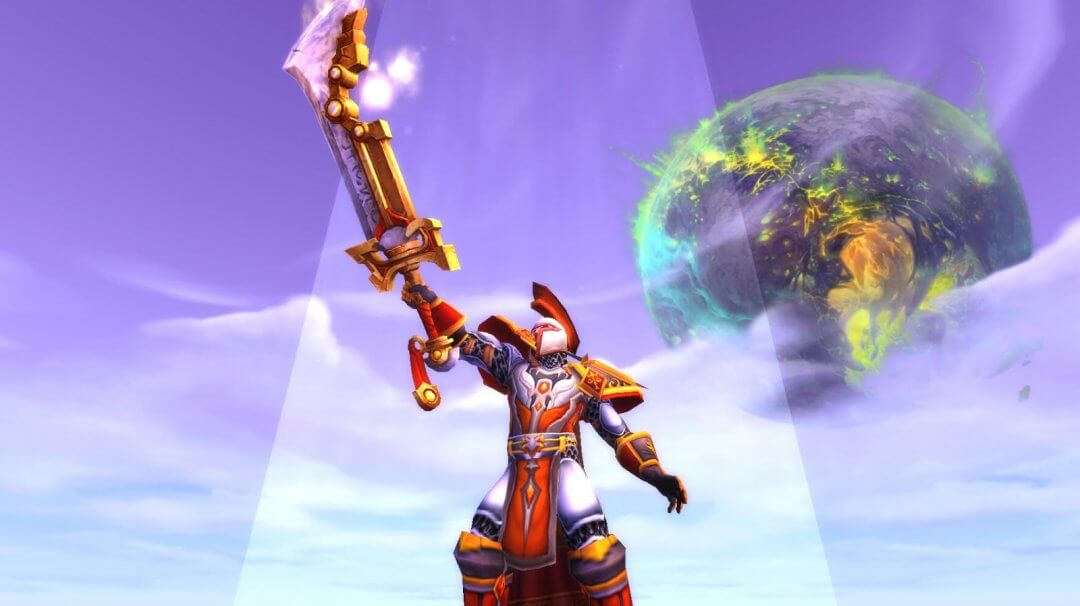 Team Lead – Fphil
Quick Information
Normal/Heroic Progression – 3hrs/week

Saturday 6pm-9pm PST

Goal: Normal/Heroic Progression

Loot: Personal

Adjusted each tier and posted in Discord
Required Addons:
Greenwall (required for guild membership)

DBM/BigWigs

Angry Assignments

Weak Auras 2
Team Goal:
Kismet's goal is to maintain a heroic level raiding, obtaining AOTC each tier, and maybe kill some mythic bosses at the end of tier.  We aspire to maintain a casual, fun, friendly gaming experience.
Expectations:
Raiders should come prepared to raid in a progression minded environment by having food, flasks, pots, and seals.  Gear should be gemmed and enchanted. Team members should maintain a positive attitude during raid and other team activities.    
Attendance:
Attendance should be 80% or better.  We expect raiders to post out in the attendance channel or inform their team lead that they will not be attending raid.  Frequent unposted absences will result in removal from the team roster. Consistency offers a better raiding atmosphere for all raiders.  
A Word From Leadership:
The word kismet is Turkish for fate, fortune, or destiny. It is the goal of the Kismet team to help players make their own fate. As team leader, I will help provide a raiding atmosphere that allows a raider to have fun while raiding at a level that they feel comfortable in. This is a game, and it is meant to be fun. As such, I will not tolerate drama, dishonesty, or rage-aholics. I maintain an open door policy and will treat you with respect and honesty and ask for the same in return.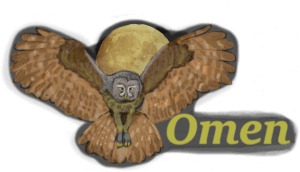 [O] Omen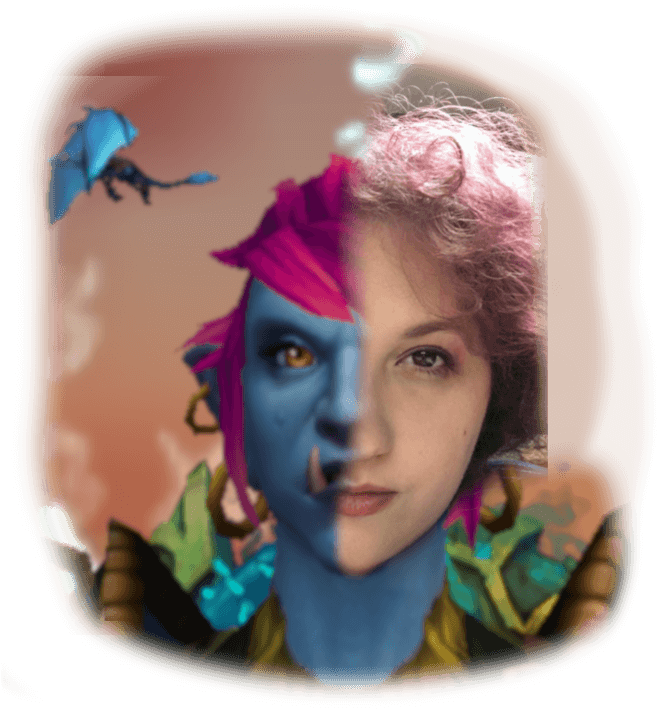 Quick Information
Friday/Saturday 8:30-11:30pm EST
Goal: Mythic Progression (starting as Heroic)
Loot: Personal
Required Addons:
Angry Assignments
Boss Mod
Greenwall
WeakAuras 2
Environment
OMEN will strive to balance progression and atmosphere.
We will not sacrifice having a fun and upbeat team community but will also not tolerate a lack of interest in progress. Attendance of 85% or higher is expected.
Raid leadership will be done in a cooperative and transparent style with an emphasis on the Collaboration Pillar of Eternal Kingdom, constructive input and criticism is welcome and should be received graciously while everyone should also take care to
be professional and kind in delivery. A team that supports each other will always go further, even if it's only in enjoyment, than a team that gets kills but is unhappy the entire time they play.
Join us in crafting a play experience that is a good OMEN for tiers to come.
Initial Goals
The Progression Pillar Plan for OMEN will be to start off with a small group into heroic and build a core from which officers can be selected then build up for mythic. I want OMEN to ultimately be a mythic progression team but do expect that to take a tier or two to achieve. A roster that is both capable and embodies the spirit of Eternal Kingdom and OMEN may take time to nurture but I believe it is a very achievable goal.
[R] Reforged
Quick Information:
Goal: Mythic Progression
Raid Times: Tues / Wed 9 pm-12 am
Attendance:  Reforged holds its raiders to an attendance of 80% or greater.  This is to ensure that we can rely on our raiders to be there, and progression can happen. All raiders are expected to make Leadership aware of any absences as far in advance as possible. Members who have repeated absences without notification will be dropped from the team.
Loot: Personal, subject to change based on progression!
Contact: Fyrpixie (Fyrpixie#1477)
Required Addons:
DBM/BigWigs
Greenwall
Weak Auras
Exorsus Raid Tools
Angry Assignments
Discord (and a functioning headset/microphone)
Trial Process/Expectations:
Reforged is a Mythic Progression team with Eternal Kingdom on Area 52 (Horde). Our team goals are to achieve Ahead of the Curve in each tier and to help players push into mythic progression while doing so in a positive and fun environment while still taking the steps needed to make sure progression is happening. We expect our raiders to have a firm knowledge of each boss fight, and the mechanics that come with it. We want to see that every raider is doing what they can to improve their character outside of the raid as well! The trial period of one month is to determine the players commitment to the team, improvement of your character, as well as getting along within Eternal Kingdom's culture.
Performance Expectations:
Members of Reforged are required to show up ahead of raid start time by at minimum 15 minutes with full raid supplies available that we would need during the raid i.e. flasks, potions, vantus runes, etc. We expect all of our raiders and trials to have all gems and enchants that are best for your character. While we wish to promote a fun raiding environment, we strive to progress in the content as quickly as we can!
Mechanics and Role Execution are a critical part of progression. We expect all our raiders to have studied each fight before seeing it, so that we may progress at a nice pace. Success for the raider, and the team, needs a commitment outside of the raid.

[T] Titan
Quick Information
Development – 6hrs/week
Sunday/Monday 6:00pm – 9:00pm PST
Goal: Heroic Clears
Loot: Personal
Required Addons:
Angry Assignments
BigWigs/DBM
Greenwall
Attendance: 75% or better attendance. The more regularly you attend, the better you will become.
Expectations: Fully enchanted, gemmed, with all consumables. All members are expected to have basic knowledge of all mechanics of all fights. Emphasis should always be put on a player's ability to avoid raid mechanics over doing more damage.
Purpose: This team is for those who want to learn about and experience what it takes to be a progression raider. Titan does not expect you to come in with all those skills and understanding in place already. We are here to teach you. Titan will be like a personal trainer in a gym. We will teach, coach, mentor, explain, develop, critique, and motivate you but at the end of the day you will only improve if you want to implement what we show you and if you put in the effort.
A Word From Leadership
Titan serves as an entry point into the raiding experience in EK. We are a team tasked to teach and develop players new to the game and/or those interested in first time raiding.
I love raiding. From my first time sitting on the bench waiting for my first invite to Karazahn through killing top end content, I simply love raiding and all that goes into it. I want others to have the opportunity to discover and embrace this part of the game.
Through Titan, Eternal Kingdom will open a door in the barrier to raiding and provide an option for those players interested in learning about what it takes to be a Raider, not simply be in a raid.
Welcome to Titan. Let's go kill internet dragons together.